Чекисты уже давно знают, как устроена политическая жизнь Запада и, в частности, США, то, что в международной политике там приоритетны интересы только одного ближневосточного народа. Израильские руководители этого и скрывать не пытаются, что им важна Россия и хорошие отношения с ее правителем, что бы ни было (на остальных наплевать). Чекисты умеют очень искусно играть на этих особенностях устройства Запада и, судя по всему, переигрывают богоизбранных с их прислужниками (см. фото).

Пионтковский пишет:

Но очень неприятно видеть ничтожность руководителей ведущих западных держав, которые в последние дни пошли на попятный. Хотя на ту же Меркель [она ничего не решает, только озвучивает], заявившую о готовности привлечь диктатора Асада к переговорам по Сирии, повлияла паника в ЕС из-за наплыва беженцев.

Как и ИГИЛ, кстати – недавно Новая Газета выяснила, что у нас ФСБ на Кавказе выдает иностранные паспорта, чтобы позволить желающим добираться к ИГИЛ. Таким образом, комбинацией разнообразных методов Путин очень искусно разжигает конфликт на Ближнем Востоке, чтобы продолжить разводить своих партнеров по Большой восьмерке.

Играть на всех регистрах! Play into their agenda!

Какой милый человек:

In 1965, John Kerry, Jewish son of a wealthy Wall Street family, the Kohns of New York and Boston, was "tapped" (i.e. chosen) for big things. Kerry was one of only 15 elite young men, all seniors at Yale University, initiated into the satanic secret society, Order of Skull & Bones.

Kerry is a Communist. Covert CIA operative John Kerry joined with thousands of other pro-Mao Communists in an anti-U.S.A. demonstration in Washington, D.C. in April, 1971. Today, political insiders rank left-winger Senator Kerry as the "most liberal member" of the entire U.S. Senate. He has consistently voted for the gay agenda, for same sex marriages, for environmental surcharge taxes on gasoline, and for unbridled abortion. Kerry is also a promoter of a New World Order and for surrendering U.S. sovereignty to the U.N. and other international organizations… Kerry not only supports job outsourcing but warmly embraces illegal immigration and welfare, medical and other benefits for illegals. For almost two decades, John Kerry (John Kohn - Jewish) has been a U.S. Senator, a post he was "awarded" by Democratic party politicians and did not merit. As a Senator, Kerry has never distinguished himself. Not even one significant piece of legislation has his name on it. What has Senator Kerry accomplished in the U.S. Senate these 19+ years?

Kerry's major role as a Senator has been to slavishly serve the Illuminati by promoting its New World Order objectives. Often seen on TV as a talking head for liberal causes, inside the Senate, Kerry is known as the "Fireman." He quells and puts out the fires, suppressing controversies and scandals that arise from time to time which involve the CIA, the Illuminati, and its minions.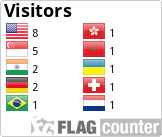 Live Stats For Website